Neboj se,
Don't be
scared.




Design and create a book
on the topic of Spooky castle.
The book should be produced
in a height format of
155×210 mm or 210×265 mm
with a minimum of sixteen pages.
The amount of books you
should make is at least three.
What printing technique,
color range, binging style,
and technology you'll use
is up to you.
Graphic
design 2
Faculty of Arts
and Design
JEPU (CZE)








The situation in the spring
of 2020 and the need for
distant tuition during the
semester has evolved into
a decision to present our
final thesis only on the internet.
We have tried to showcase
the book projects in the best
shape and form, just as we
would see them in a traditional
exhibition of our final theses.


The books came to life
under leadership of
Michal Slejška, Pavel Frič
and Barbora Müllerová.
Spooky Castle
07/2020




Visual identity, photography,
and concept of presentation:
Alexandra Šliková,
Jáchym Moravec


Thank you for support:
Veronika Opatrná,
Maroš Ťulák,
Evelína Ženíšková,
Pavla Nečásková,
Aleks Hue,
Markéta Skalková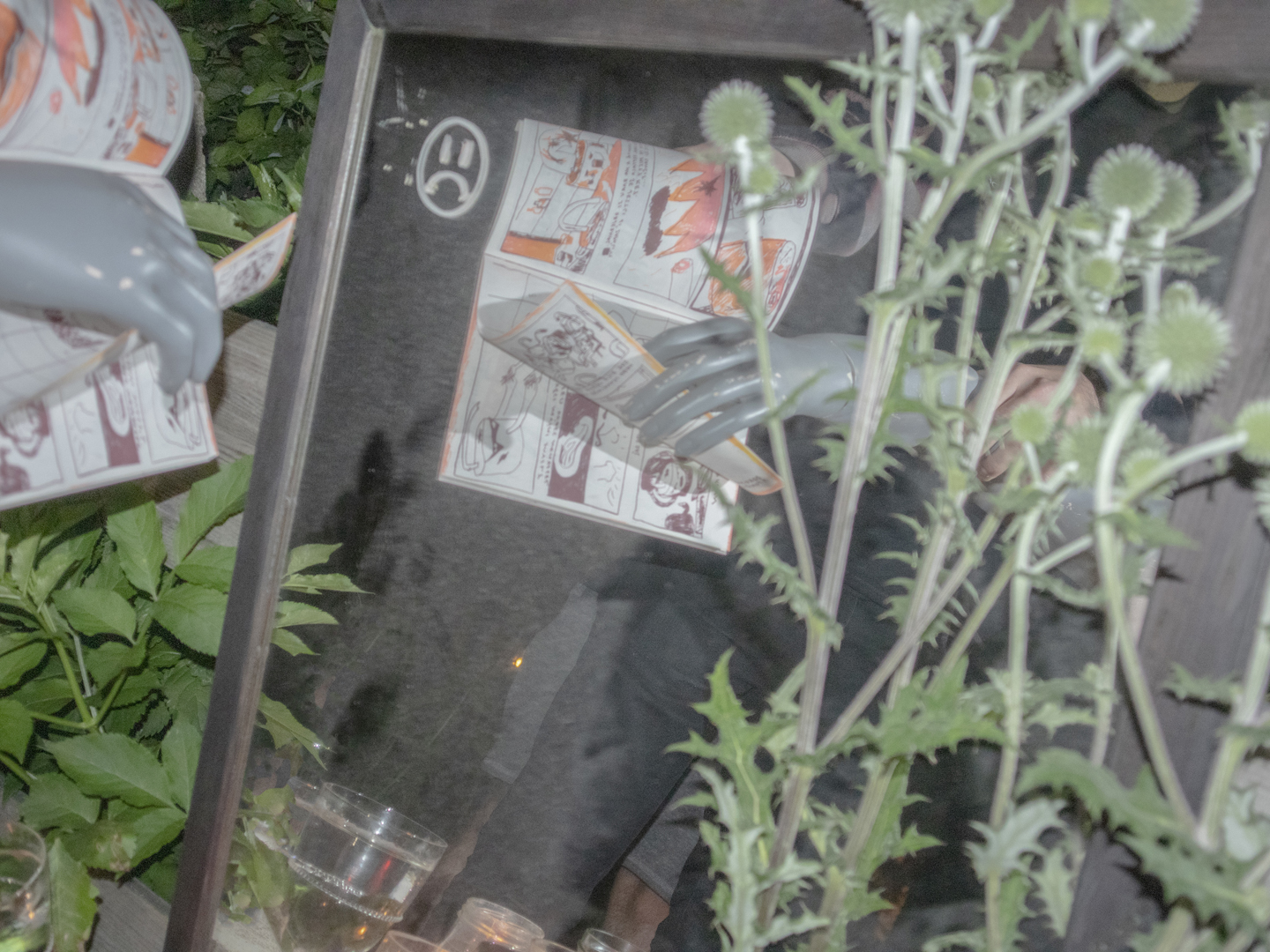 Navrhněte a vytvořte knihu
na téma Strašidelný zámek.
Knihu zpracujte ve výškovém
formátu 155×210 mm nebo
210×265 mm s minimálním
počtem šestnácti stran
v nákladu alespoň tří kusů. Tisk,
materiál, barevnost, typ vazby
a technologie jsou na vás.
Klauzura
ateliéru
Grafický
design 2
LS 2020
















Zdeněk Bachura
Ivana Beranová (stáž)
Karolína Gemelová (stáž)
Tereza Haspeklová
Johana Hnízdilová
Nikola Iljučoková
& Barbora Tomová
Pavel Kuja
Judita Košťáková (stáž)
Kristýna Marková
Faustýna Myslivcová
Pavla Nečásková
Veronika Opatrná
Nikita Savelyev
Karolína Stará
Luboš Syrovátka
Tereza Špádová
Tereza Valentová
Jakub Veselý (stáž)
Maroš Ťulák


Situace na jaře 2020 a nutnost
distanční výuky v průběhu
semestru vyústily v rozhodnutí
představit klauzurní téma
pouze na internetu. Knižní
projekty prezentujeme
v ucelené podobě, co nejblíže
tomu, jak byste je vnímali
během tradiční výstavy
klauzur.

Knihy vznikly pod vedením
Michala Slejšky, Pavla Friče
a Barbory Müllerové.






Fakulta
umění
a designu
UJEP

Vizuální styl, fotografie
a koncept prezentace:
Alexandra Šliková,
Jáchym Moravec

Za pomoc děkujeme:
Veronika Opatrná,
Maroš Ťulák,
Evelína Ženíšková,
Aleks Hue,
Markéta Skalková















Strašidelný
zámek
07/2020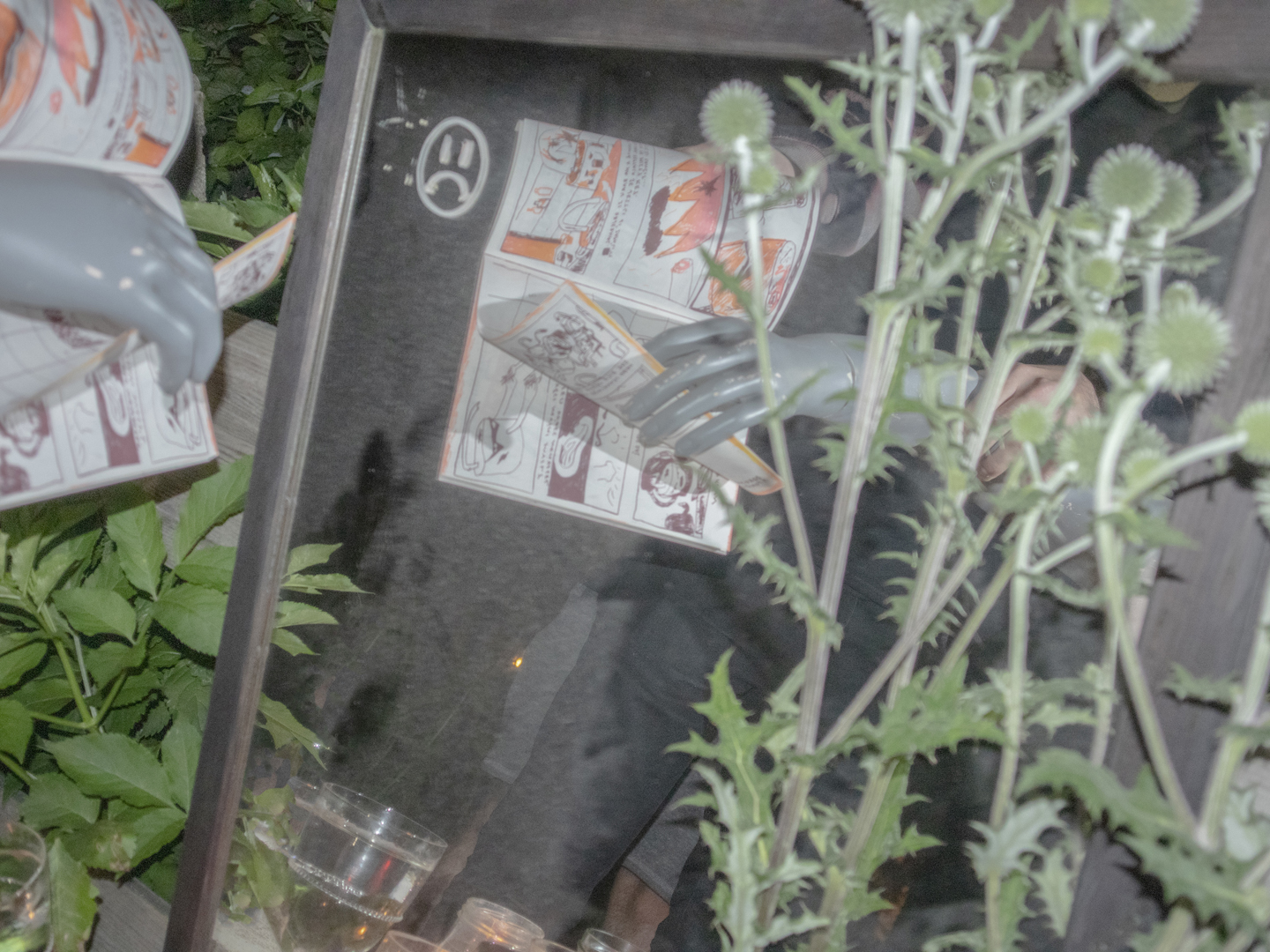 ---